Custom Molded Chocolate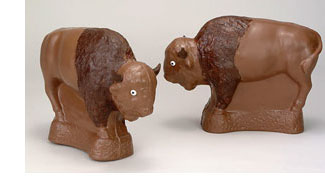 Send Us Your Product Or Idea And We'll Make It In Chocolate!
Welcome to our Custom Molding information page. Custom molding is our ability to turn your ideas into 3-dimensional chocolate treats. We can work from your ideas and measurements or we can reproduce any sample item presented to us. Whatever you can imagine we can turn your sweet dreams into reality.
Above and below are some examples of the many Custom Molded projects we have worked on over the past few years. Click on the photos for more info and larger image in new window.
Click on photos for larger image and more information.